"And if I go, while you are still here.
Know that I live on, vibrating to a different measure,
behind a thin veil you cannot see through.

You will not see me so you must have faith.
I can't wait for the time when we can soar together again, both aware of each other.

Until then, live your life to the fullest and when you need me, Just whisper my name in your heart...
I will be there."
by Emily Dickinson, American Poet





Krystal Long Duss
March 5, 1974 - December 10, 2003
Beloved Wife, Mother, Daughter, Sister, and Friend.
To Know Her Was To Love Her.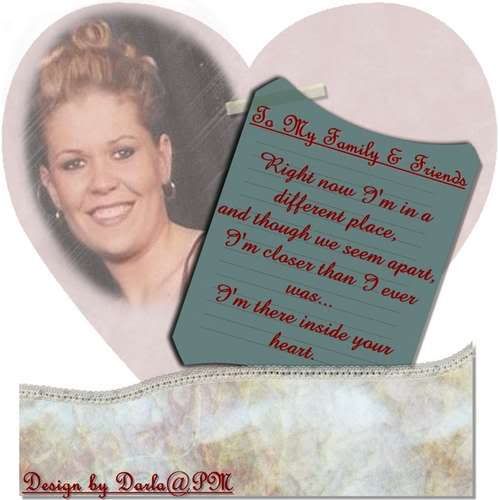 I Am With You

When you wonder the meaning of life and love
Know that I am with you.
Close your eyes and feel me kissing you
in the gentle breeze across your cheek.


When you begin to doubt
that you shall ever see me again
Quiet your mind and hear me.
I am in the whisper of the heavens
speaking of your love.


When you lose your identity,
When you question who you are,
and where you are going,
Open your heart and see me.
I am the twinkle in the stars
smiling down on you,
Lighting the path of your journey.


When you awaken each morning,
not remembering your dreams,
but feeling content and serene,
Know that I was with you -
filling your night with thoughts of me.


When you linger in the remnant pain,
wholeness seeming so unfamiliar,
Think of me and Know that I am with you.
Touching you through the shared tears
of a gentle friend. Easing the pain.


As the sunrise illuminates the sky,
in the breathtaking glory,
awaken your spirit.
Think of our time, all too brief, but ever brilliant,
when you were certain of us, together.
When you were certain of your destiny.
Know that God created that moment in time
Just for us.
Unknown Author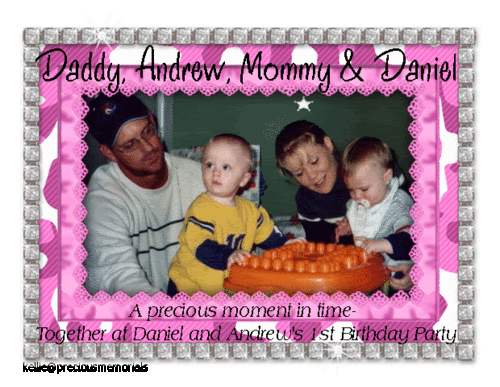 Daddy and Mommy getting Andrew and Daniel situated
at the Columbia House Restaurant on October 14, 2003. They were treating their maternal Grandma
to a Happy Birthday Dinner. Granddad was there also.




Andrew Daniel





This memorial website was created in the precious memory of Krystal Long Duss who was born in Titusville, Florida on March 05, 1974 and was killed by a drunk driver on December 10, 2003 at the age of 29. Krystal graduated from Orange Park High School in Orange Park, Florida in 1992, and had completed her Associate Degree at Florida Junior College in Jacksonville, Florida. Krystal was completing her Bachelor's Degree at The University of North Florida. She was looking forward to being a high school math teacher. Krystal loved children, math, and teaching, and she was a top notch, caring, dedicated, knowledgable teacher in a private school while completing her Bachelors Degree to become a Florida public school teacher.




Krystal's husband was Joe Duss. Krystal was the Executive Director of Joe Duss Painting, a company owned and run by Joe and Krystal. Krystal and Joe tried for six years to have children and were joyous when Krystal became pregnant and then blessed when their twin sons were born on December 3, 2002. Joe and Krystal were both ecstatic! Krystal wanted to be a mother more than anything else in the world! She savored and enjoyed every moment she had with her twin sons Daniel and Andrew Duss, who celebrated their 1st Birthday Party three days before Krystal was killed by a drunk driver.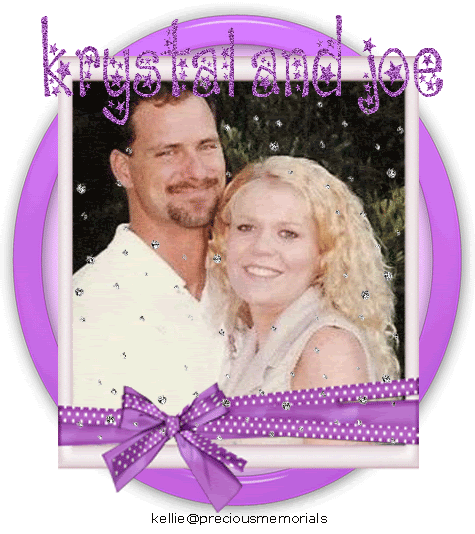 Krystal and Joe owned and successfully ran
J Duss Painting Company. What a team!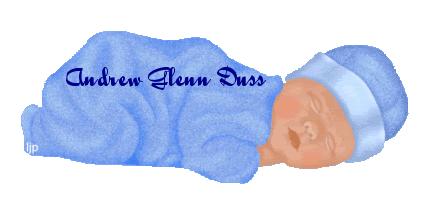 Andrew in right picture with Mommy.



Daniel in left picture with Mommy.



More than anything in the world, Krystal wanted to be a Mom. Daniel and Andrew are absolutely THE BEST GIFT Mommy ever, ever received! Our hearts break that she was killed by a drunk driver three days after Daniel and Andrew's first birthday party. Mommy and Daniel are on the left, and Mommy and Andrew are on the right.




L to R - Daniel, Mommy, Andrew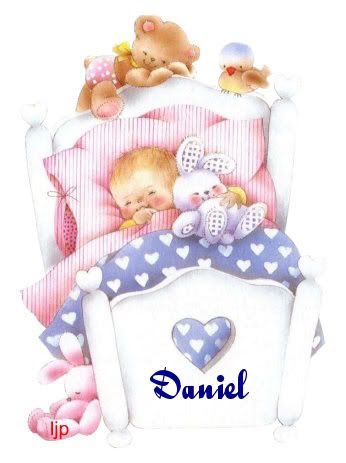 Mom loves this picture because Krystal
is seen facing the camera smiling, and also she is
reflected in the mirror from a different angle
that shows her profile and ponytail.






Mommy pushing Andrew (left) and Daniel (right)
in double stroller on vacation at Hilton Head Beach. Wow, Mommy is strong to be able to push her two sons in beach sand!






Mommy loves her boys!
L to R - Andrew and Daniel







What fun Mommy, Daniel, and Andrew
had at the pool!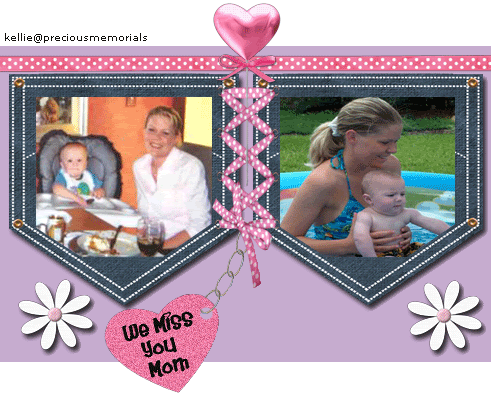 In the summer of 2003, Joe and Krystal with their sons, and Greg (Joe's brother) and his wife,Gina, and their two children spent a fun-filled week vacation together at Hilton Head, South Carolina. Here's a picture Greg took at Mickey's Toontown Fair.
L to R -Daddy, Daniel, Mommy, Andrew,
Mackenzie, Aunt Gina, Braden





Krystal and Joe valued family so they went to Tampa, Florida, so Daniel and Andrew could meet their paternal Great-Grandma Duss. They had a wonderful visit.
Great-Grandma Duss died a few months before
Krystal died.





In November 2003, Joe, Krystal, Daniel and Andrew
drove about 400 miles to Miami for Daniel to see a Special Doctor. The next day on the long trip home, Krystal wanted to stop off in Ft. Pierce, Florida to let the boys meet their maternal Great-Great Aunt Peggy. They all had a delightful and fun visit. Krystal valued family and wanted the boys to know their Aunt Peggy.






On that same long 400 mile trip home, Krystal also wanted to stop in Titusville, Florida to let the boys meet their maternal Great-Granddad. They had a fun visit. Great-Granddad died September 1, 2006. What amazes and pleases Jo Ann (Krystal's Mom) is that although Krystal, Joe and the boys had a grueling and long 400 mile trip home to Jacksonville, Florida, they valued family enough to stop and spend time with both Aunt Peggy and Great-Granddad. It would have been much easier just to drive straight home, without stopping for visits. They did not arrive home until after midnight, but Krystal was so happy that the boys had met Aunt Peggy and Great-Granddad. None of us had the slightest idea that 3 weeks after these precious visits our Sweet Krystal and Mommy would be killed
by a drunk driver.




Scroll down to the bottom of this page and click on Krystal's Family Tree. Click on each picture on Krystal's Family Tree to get information about each family member.


Please go to the top of the page and click on Audio & Video to see Krystal's Memorial Slideshow that Kina created. Listen at the very beginning to hear Krystal's actual voice from her answering machine. I really like the music Kina chose. Kina also placed a star by Krystal in all the pictures with her sisters so you can tell which of "The Long Girls" is Krystal. Please also click on and listen to the Audio Clips. Each of them is unique and reminds us of Krystal.


Also at the top of the page click on Photo Album to enjoy pictures of Krystal's life. Be sure to click on Full Screen Slideshow while you are there.


Also please send me, Krystal's mom, any stories, memories, pictures or personal thoughts so I may add them to Krystal's website. On the upper right of the page you can click and send me an email. Krystal's website is a work in progress, and I would greatly appreciate your imput. While you are here, please light a candle for Krystal. To light a candle you also go to the upper right portion of the page. Or even "better" yet click above on Tributes and Condolences and share your stories, memories, feelings, or thoughts about Krystal. I have many pictures of Krystal and her family in the
Tributes Section, so please scroll through it.
Click on Time Line to see events and
pictures from Krystal's life.
Please also click on Krystal's Legacy.







Krystal's father is Glenn Arthur Long II, and her Dad's life partner is Judy Davis. Krystal's mother and stepfather are Jo Ann Locke Webb and Don Webb. Krystal has an older sister, Kina Long Rewis (two children, Kari and Cody), and two younger sisters, Karen Long Lanier (husband, Steven, two children, Dontae and Detrall) and Kelly Long Duke ( husband, Jon - one child, Tyler, and a new baby girl expected in September 2007). Krystal's dearest friend
is Risa Martin (son, Ryan).






When Krystal was about four years old, she was outside playing and ran inside crying to Mom. In Krystal's little hand she gingerly held a dead butterfly. Her tender heart was broken that the butterfly was dead, and sobbing she showed the dead butterfly to Mom. Krystal felt so sad that the beautiful butterfly was dead, and she began her own personal campaign to "Save the Butterflies!" She was very dedicated to her desire to save butterflies and for about 4 years she made lovely, colorful posters with hand-drawn pictures of butterflies and big letters proclaiming "Save the Butterflies!" Krystal hung her posters in our house, outside, around the neighborhood, and at school. Krystal has always been a caring, tender-hearted, compassionate person who wants to help all sentient beings.








So in Memory of Krystal, her sisters, Karen and Kelly have blue butterfly tatoos. To us, blue butterflies are now a precious symbol of our Krystal.
We each have blue butterflies around our houses in Memory of Krystal.



BUTTERFLIES



In cultures all over the world,
butterflies are thought to represent souls.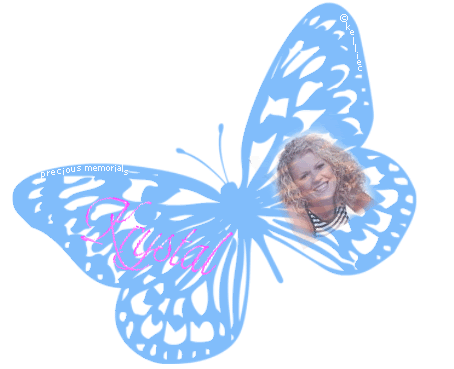 The Aztecs believed
that souls of brave warriors and
relatives visited the living
in the form of butterflies.




In Irish folklore,
the butterfly represents
a person's soul.
Its light and airy wings allows the soul
to cross into the Otherworld.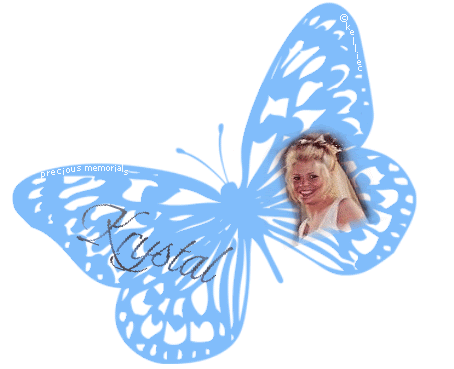 During medieval times,
paintings and sculptures of
angels showed
butterfly-shaped wings.
Unknown Author





Kelly and Jon's Wedding, September 16, 2000
L - R Krystal, Don, Kelly, Jon, Mom, Karen


Kelly's Wedding Day
L-R Karen, Kelly, Krystal




L - R - Bottom (Kelly), Middle (Krystal, Karen),
Top (Kina).
Since the girls were so close in age and activities, everyone referred to them as


"The Long Girls."


A fun summer day swimming at Kingsley Lake.





Top L to R - Karen, Kelly, Kina
Bottom L - Krystal





L to R- Krystal, Mom, Karen, Kelly



Water hose fun!


Wow, on a steamy hot Florida summer day,
a cool drink from the water hose is dandy.
L to R -Krystal, Kelly, Karen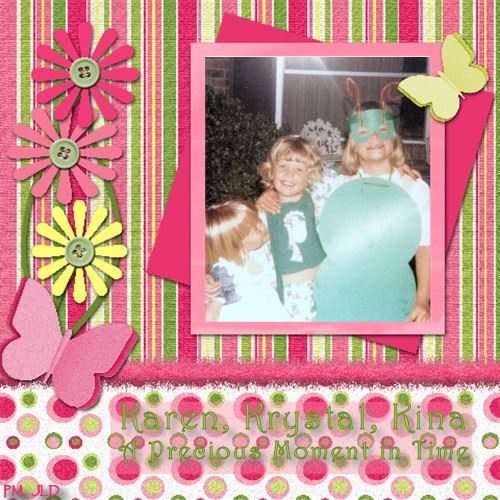 Kelly's Birthday


Kelly loved her Barbie Pool!
L to R - Krystal, Kelly, Karen
Top - Kina





Together, Heaven on Earth.
Karen and Kelly had fun curling each other's hair. Krystal had her pajamas on because she was feeling a little "under the weather."
L to R - Karen, Kelly, Krystal



"Big Sister" Kina and "Little Sister" Krystal






L to R- Karen and Krystal


A Moment in Time.


Krystal and Kina swinging in a tire swing.
Pure joy!




L to R - Kina and Krystal






Look at us swing!
L to R - Kina, Krystal



"Big Sister" Krystal


holding her "Little Sister" Kelly.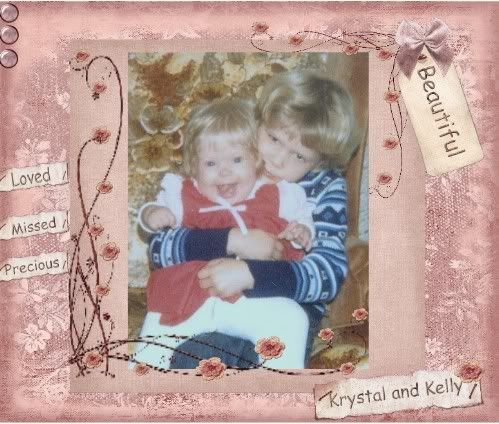 Together, Heaven on Earth!


Look at the joy radiating from
Krystal and Kelly just being together.



Sisters Krystal and Kelly


are "pretty as a picture."



Kelly's Bridal Shower,


Krystal took all the bows and ribbons
from Kelly's gifts and put them on a paper plate to create a Bridal Bonnet for Kelly to wear.
Look at the love and tenderness
between Krystal and Kelly.
And my what a gorgeous bonnet for Kelly!







L to R - Karen and Krystal enjoying
sitting on the front porch in their rocking chairs.



A Moment of Pure Silliness!


L to R - Kelly, Krystal, Karen



Pool Fun in the summer!


L to R - Karen, Kina, Krystal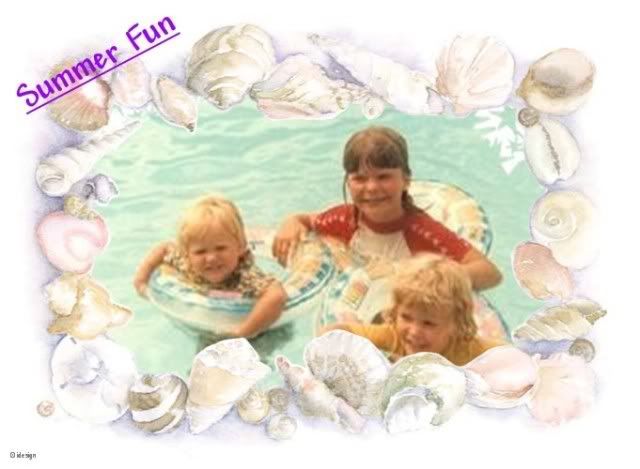 Our Christmas Tradition


Making a Gingerbread House
L to R Kelly, Krystal, Karen



We are all together, "Heaven on Earth".


What a glorious day! May 1985.
Mom graduated from the University of North Florida with a BAE in English Education.
L to R - Karen, Krystal, Mom, Kina, Kelly (at bottom)



What a hug!



Krystal,
If tears could build a stairway,
And memories a lane,
I would walk right up to Heaven,
To bring you home again.




Krystal became Aunt Krystal


for the first time when Kari was born.

i

Isn't Cody adorable in his cowboy suit?


When Cody was little we called him
"Cowboy Cody."
Krystal had taken Cody and his sister Kari to a carnival. What fun!



Krystal, Karen, Mom and Jon (Kelly's husband)


were with Kelly throughout labor and Tyler's birth. We were all so happy on September 29, 2001
when Tyler was born!



November 4, 2003 Dontae's Birth!


( Karen and Steven's second son) Mom and Krystal were with Karen and Steven when sweet Dontae was born. Then "big brother" Detrall was brought into the hospital room to meet his baby brother. Krystal gingerly took Detrall's hand, while still holding just born Dontae, and had Detrall sit with her and Dontae as she lovingly introduced Dontae to Detrall.
Look at the love in Krystal's eyes
in this treasured moment.
Never ever did we ever think our Krystal
would be killed 5 weeks later by a drunk driver!


September 15, 2007 Vaida Rose's Birth!


(Kelly and Jon's second child.) Jon and Mom were with Kelly throughout labor. Don was home with Tyler. Sweet Vaida Rose was born and weighted 9 pounds and 2.2 ounces. She is absolutely gorgeous with lots of long black hair, flawless complexion and lovely eyes. What a happy day to welcome our Vaida Rose into the world.
Yet amoung the bliss of Vaida Rose's birth exists the absence of Aunt Krystal.We will be sure Vaida Rose hears stories of her Aunt Krystal
and how much Aunt Krystal loves her.

Mommy and Vaida Rose in hospital.


Indian Princess's is a Father-Daughter


Organization sponsored by the YMCA.
They have bi-monthly meetings and do fun activities. Once a year Indian Princess's has a big Camp Out Weekend at Camp Imocolee with fun activities like swimming, canoeing, hiking, outdoor games, "Critter Races", cook-outs, bonfires with roasting hot dogs and eating smores while telling stories. This picture was taken at a Camp Out Weekend. Treasured memories!
L to R - Dad,Kina,Kelly,Krystal,Karen




Krystal "Daddy's Girl " and Dad




Dad with L to R Krystal and Kina.




Dad, Krystal, and Joe


Krystal and Judy (Dad's Life Partner)


enjoying each other's company.
What a friend and comfort through good
and hard times Judy has always been.
Krystal loves Judy dearly!




for her daughters


Christmas, 1995


L to R - Mom, Kelly, Karen, and Krystal



Christmas, 1995


L to R - Mom, Kina, Karen in background



The special bond of


Mother and Child
is written with Love on
their hearts and souls
and makes them
a part of each other.


"TheLong Girls"


Top L to R - Kelly, Kina
Bottom L to R - Krystal, Karen



Mom's Four Precious Jewels


From the clasp going left counter clock-wise
Kina, Krystal, Karen Kelly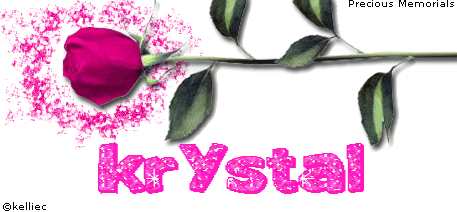 Mom and Mom's Girls


Top left picture - Mom holding baby Kelly
with Krystal next to mom.
Bottom right picture - Mom with her arms around Karen (back), Krystal (left) and Kina (right).



Together, Heaven on Earth


L to R- Kelly, Kina, Karen, Mom, Krystal


A fun day of swimming at Kingsley Lake!


Top L to R - Krystal, Kina
Bottom L to R - Kelly, Karen




Together, Heaven on Earth


Top L to R - Krystal, Mom, Kina
Bottom L to R - Kelly, Karen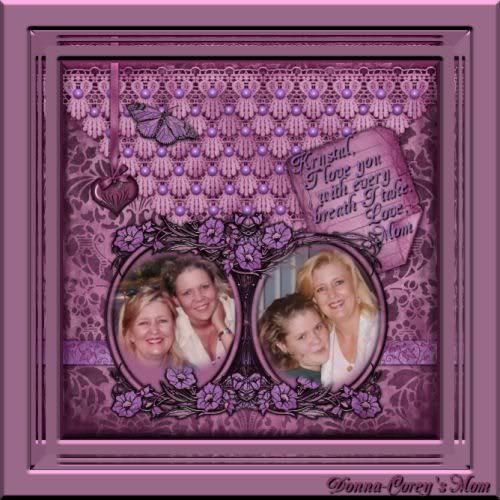 THE CORD



We are connected, My child and I,
By an invisible cord not seen by the eye.

It's not like the cord that connects us til birth
This cord can't be seen by any on earth.

This cord does it's work right from the start.
It binds us together attached to my heart.

I know that it's there though no one can see
The invisible cord from my child to me.

The strength of this cord is hard to describe.
It can't be destroyed it can't be denied.

It's stronger than any cord man could create
It withstands the test can hold any weight.

And though you are gone,
though you're not here with me,
The cord is still there but no one can see.

It pulls my heart I am bruised...I am sore,
But this cord is my lifeline as never before.

I am thankful that GOD connects us this way
A mother and child Death can't take it away.

~author unknown~



Krystal, My Guest



Krystal, you are a guest in my thoughts.
Many times a day,
You knock upon my daydream door,
And I say warmly,"Krystal, Come right on in!
I'm glad you're here with me again!"
Then we sit down and have a chat,
Recalling this, discussing that.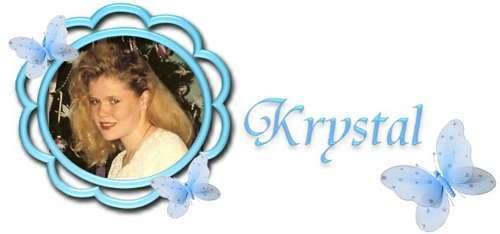 Until some task that I must do
Forces me away from you.
Reluctantly I say wait a while for me,
Smiling with a little sigh,
For though my daydreams bring you near
I wish that you were really here.


But what reality can not change,
my dreams and wishes can arrange.
And through my wishing you are brought
To me each day--
my guest in thought.



Modified Poem by Unknown Author



"Where you used to be,


there is a hole in the world,
which I find myself constantly walking
around in the daytime,
and falling in at night.
I miss you like hell."
~Edna St. Vincent Millay~




Just A Dream Away



I would give my life to have you back,
said the Mom
I know you would, said her child.
I cry each night for you, said the Mom
And I catch all of your tears said her child
I pray for the day that I can see you again,
said the Mom
Close your eyes and you can see me,
said her child
I am always just a dream away.............


You are the first person who loved me,
and you are the first person I loved.
You were always there when I needed you,
and you always knew when I needed a hug.
I am here for you now, mom
in your heart and in your soul.
I did not take your heart with me
instead I left mine with you to hold.


One day I will take your hand
and lead you to paradise,
but until then my beautiful mother,
when you want to see me
you only need to close your eyes.
I am always just a dream away...............
written with love
in the memory of
Holli Nicole Crockett
by
Tammy Crockett



Mom with her little Halloween Trick-or-Treaters.


L to R - Mom, Karen, Krystal, Kina






Krystal just finished swimming


at the park and had wet hair,
a wet bathing suit and was riding the playground "rocking" horse.
What fun!

Oh,to see Krystal's sparkling eyes


and glowing smile again.


Krystal riding in a Dolphin Stroller


at Sea World.


Oh, my Sweet Krystal


Mom just wants to hold you.


One Halloween for Trick-or-Treat


Krystal dressed up as a Bride. When Mom saw Krystal, she actually took Mom's breath away with her beauty. Years later whe Krystal and Joe married. Krystal was a gorgeous Bride
and took Mom's breath away again.



Krystal Receiving


"Best Math Student" Award .
Look at her smile!


Fourteen year-old Krystal relaxing on our


St. Augustine Beach Vacation. Look at her
smile and sun-kissed skin after a day
at the beach in the surf, sand and sun.


Krystal,



Below is my promise that I have hope to somehow, in someway be able to fulfill in your sweet memory. I do not know how to do it, because the pain of losing you is so unspeakable and overwhelming.
Krystal, help me take it one breath at a time, baby-step by baby-step.
Help me Sweet Krystal.



Mom's Promise To Krystal


(Please help me be able to do this Krystal.)




"The Promise"

Your birth brought me starshine,
the moon and the sun;
my wishes, dreams gathered
'round my little one.




My life became sacred,
full of promise and light,
all wrapped in the girl-child
who brought love at first sight.




The years of your living
filled with laughter and tears,
excitement, adventure,
some boredom, some fears,
but ended too quickly,
ahead of its time.




The loss so horrendous,
such heartbreak was mine,
But from the beginning,
one thought rose so clear;
never would your death erase
the years that you were here.




I would not be defeated
or diminished by your death;
I would hang on, learn to conquer,
if it took my every breath.




For if your death destroyed my life,
made both our lives a waste.
'twould deny your life's meaning
and all the love you gave.




I vowed that years of sadness
would change, with work and grace,
to years of happiness, even joy,
in which you'd have a place.




Memories of you, like shining stars
in the patterns of my soul,
are beacons flashing light and love,
and with them I am whole.




In your honor, I live my life,
now living it for two.
Through all my life, you too will live.
You lived, you live, you do.
Unknown Author





Krystal and Mom getting ready


for Kelly's wedding.



Krystal has always loved the beach.


In Mom's mind's eye Mom sees Krystal hanging out at the beach enjoying the waves, water, sand, sun and friends. When Krystal turned 16 years old she would get with her friends and sisters and go to "The Cross Roads." It is now called Mickler's
Landing in Ponte Vedra Beach, Fl. As adults
Krystal, her sister and her best friend, Risa still loved to hang out at " Cross Roads". They enjoyed many happy, fun, carefree hours there.

Krystal's ashes were scattered at "The Cross Roads" a year after Krystal's death. That was a gut-wrenching, agonizing day. Mom often has to drive past "The Cross Roads' but she can not make herself go there. Mom had a Memorial Bench placed for Krystal at The Mission in St. Augustine, FL. Please go to Krystal's Legacy or Time Line to see her bench.



Krystal, our native Floridian and Beach Girl!



Krystal, one Cool Teenager!


Mom loves to just look at Krystal.


Oh,how Krystal loved to dance and have fun!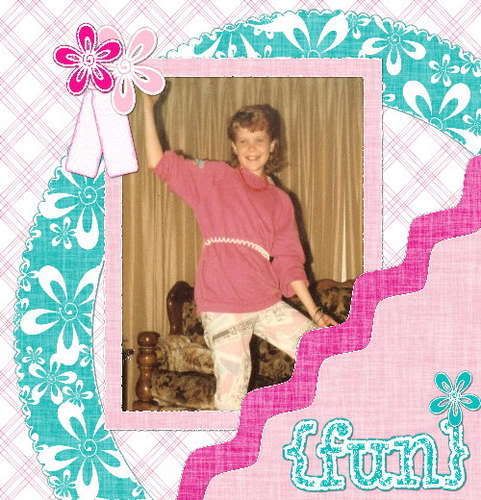 Oh Precious Krystal,


Mom's Heart Aches For You.


On a trip to California with Grandma and Kina,


Krystal pretended that she was terrified
of the tiger rug hanging behind her.
How we love her sense of humor and zest for life!




On a family trip to the Jacksonville


Zoo, Krytal talked her sisters poising
for a "Walk Like An Egyptian Photo.
Notice how Karen and Kina
followed the "plan" and fun-loving Krystal is holding her hands up like "What's happening?"
L to R - Karen, Kina, Krystal




In 1989 an unusual occurance happened,


it snowed in Florida.Krystal was so excited that she ran outside our house with gloves, ear muffs, and a warm red coat. Look how cold our Florida Girl looks in the snow! Behind Krystal is our house
with snow on the ground.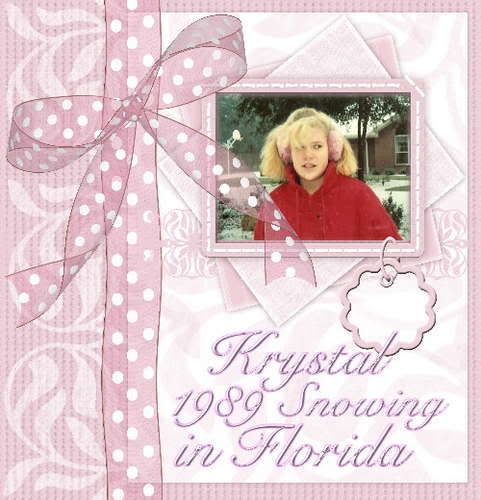 Top right picture- Karen, Kelly, Mom & Krystal




Bottom left picture - Krystal, Mom & Kina



Krystal loved climbing trees...great fun!


From the time Krystal was little throughout


her high school years, Krystal absolutely loved to
dress in her Halloween Costume and go with
a large group of friends Trick-or-Treating.
See our beautiful 17 year-old Krystal dressed
in her baby doll pajamas with pig tails, freckles, and carrying a snuggly stuffed puppy dog.



Krystal started working at Publix Grocery Stores


in the Bakery when she was 15 years old. Mom took this picture of Krystal on Halloween. Krystal had dressed up as a football player. Krystal loved to watch football and go to Jaquar Football Games with her Dad and Joe.






Krystal's first formal school dance.



Krystal's 17th Birthday Party. What a Beauty!


Who wants ice cream and cake?



Our eighteen year-old beauty laughing


and running as she tries to outrun the water
from the sprinkler. Krystal's sense of
adventure, fun and love of life is delightful.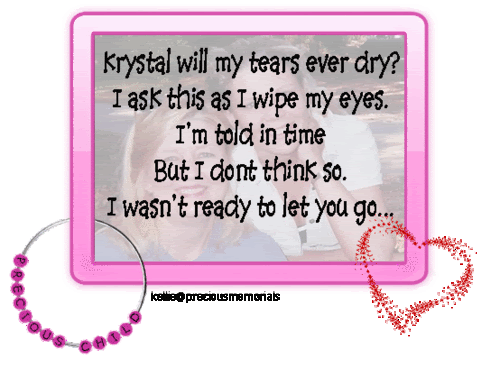 Krystal loved boating, water sking,


swimming in a pool,and just being near the beach.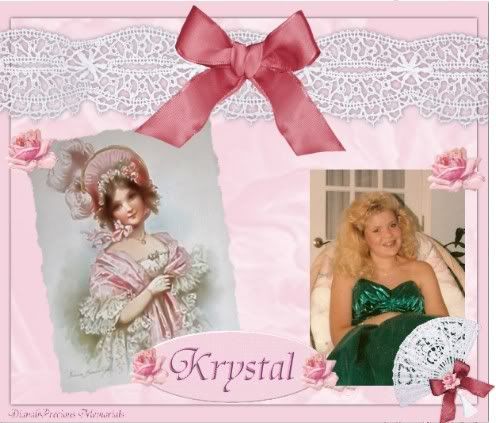 How Mom treasures Krystal's hugs!


Together, Heaven On Earth


L to R - Karen, Krystal, Mom, Kelly (bottom)
Krystal (in circle)



Mom feels blessed to have the sacred privledge and blessing of being Krystal's Mother, infact until Krystal was about 16 years old Mom and Krystal were so close that Krystal was nicknamed "Mom's Shadow." When Krystal became an adult, Mom and Krystal were Mother and daughter and best friends. During Krystal's late teenage years, Mom and Krystal had some mother-daughter conflicts, but when Krystal reached her adult years Mom and Krystal had the BEST of both worlds, an extremelly close mother-daughter bond, and the joy of being best friends and confidants.





Krystal and Mom on camping trip in 2001.


Washington, D.C., USA Capital


L to R - Krystal, Mom, Kelly, Karen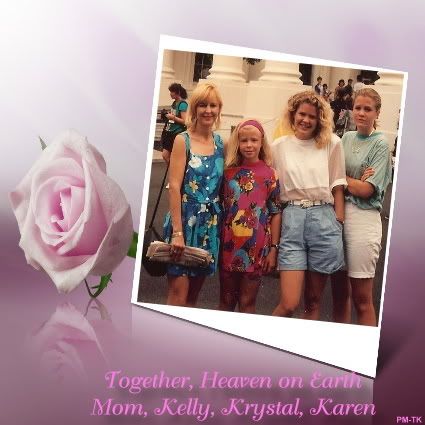 Krystal is Our Precious Jewel...


Worth Far More Than Worldly Treasures !



Mom's 52nd Birthday.


L to R (Standing) Krystal, Kelly
L to R (Sitting) Mom, Karen, Detrall




Mom wonders...


Like mother, like daughter.
My Krystal,
My precious child,
My dear, cherished friend...
As time went on Mom saw so much
of herself in Krystal,
This graphic shows Mom as a child
with her parakeet,
then Krystal as a child with her parakeet,
then Mom at age 53 with her
Amazon parrot, Nancy.
After Krystal raised her children would
she have gotten an Amazon parrot?
Since Amazon parrots can live up
to 80 years, would Krystal have
lovingly taken Nancy when Mom died?
Time is upside down and inside out,
because Krystal died before her parents.
Mom misses Krystal with every beat
of Mom's heart and wonders...



Krystal's High School Graduation Picture



Krystal's Cap and Gown Picture.



Krystal and Mom on a camping trip.


When Krystal was only 7 months old she


would drive head first into a swimming pool, and float up to the top of the water with a huge smile on her face. She was Mom's "little fish." She later loved the beach, water skiing, swimming, boating, boogie boarding, and soaking up the rays of sunshine. In the picture below, Krystal was enjoying a family day of boating, sking, and saoking up sun rays on Don and Mom's boat. Mom loves this picture of Krystal because it captures
Krystal's passion for the beach, swimming, boating and water skiing. What a precious memory!




Pool Fun!


How Mom's "little fish",
Mom's Pisces loved the water.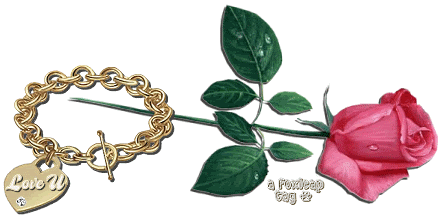 Mom treasures this memory of receiving a


"We Love You, Mom" sign from her girls
for Mother's Day. Karen took the picture.
Mom wishes Karen was in the picture also.
L to R Kelly, Kina, Mom, Krystal

September 16, 2000


A Moment in Time


Proud Mom looking at (L to R) Krystal, Kelly and Karen putting on last minute make-up for Kelly's wedding.



Karen's Baby Shower, October 2003.


Sweet Dontae was born
November 4, 2003.
L to R - Mom, Kelly, Karen, Krystal



Karen's Baby Shower in October 2003.


Krystal and Mom playing the "Diaper Game".
The ladies were put into groups of two with a roll of toilet paper and given a set amount of time to put "diapers" of toilet paper on each other. Mom and Krystal were partners. Look at the "diapers' they created. What fun!



November 4, 2003


Krystal and Mom in the delivery room
when Dontae was born.




Look at the Parrot Cake


that Mom received for her birthday. Mom was thrilled and delighted. Mom and Don have an Amazon parrot named Nancy, and Mom's girls love to tease Mom about how much Mom "babies" and "spoils" Nancy.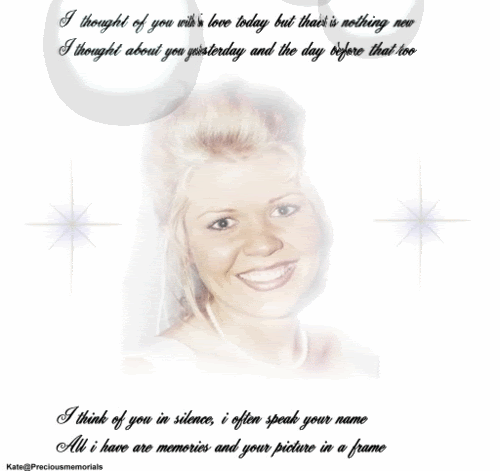 Endless love, Mom





The Red Outfit


The following events are true and actually happened.The first Thursday in December 2003, Krystal brought Daniel and Andrew over for Mom and Don to babysit. Mom and Don loved to babysit the boys every Thursday. Krystal brought over Mom's wrapped Christmas gift. As Krystal handed the gift to Mom Krystal said,"Mom, I want you to open your Christmas gift now." Mom told Krystal no that she would rather put it under the Christmas tree and open it on Christmas, like we did every year. Krystal said, "Mom, I really want you to open it now because I want to see you in it." Now, Mom in her heart thought this was ridiculous, why couldn't she just put the present under the tree and open it on Christmas and then Krystal could see Mom in it. But the look in Krystal's eyes told Mom that it was really important to Krystal that Mom open her Christmas gift right then and there. So Mom opened it and it was a beautiful red velour pants outfit. Mom loved it and went into the bedroom and tried it on so Krystal could see if it fit Mom. Krystal was so pleased and said "Mom, I am so glad i got to see you in your Red Outfit." Mom saw Krystal just beaming because the red outfit fit perfectly and Mom loved it. After Krystal left, Mom told Don that that was the strangest occurance. Why did Krystal INSIST that Mom open the gift so she could see Mom wear it? Why couldn't Mom just put the Christmas present under the tree, like we did every year, and open it on Christmas and Krystal could see it then. Mom told Don it did not make any sense.

On Saturday, December 7, Krystal gave her twin sons, Daniel and Andrew, a wonderful 1st Birthday Party. Mom wore the Red Outfit to the party. When Mom walked into the door, Krystal ran to Mom and hugged her and said, "Oh Mom, I am so glad you wore your Red Outfit so I could see you in it AGAIN." Mom later told Don that this was so strange, because Krystal would have plenty
of opportunities to see Mom wear
the Red Outfit in the future.

The picture below was taken at Daniel and Andrew's Birthday party. Mom is wearing the Red Outfit and sitting next to Don. Krystal was killed three days later by a drunk driver. Mom does not think Krystal consciously knew she was going to die, but Mom wonders if somewhere deep in Krystal's soul Krystal knew she was going to die? Life and death are the Great Mysteries, and Mom will never know. Mom cherishes The Red Outfit and and will keep it until she dies
.


This is one of the last pictures


made of Krystal.
It was made at her twin sons'
1 year old Birthday Party -
3 days before a drunk driver killed her.
We cherish this picture of Krystal.



Three Generations of Love


Mom has been blessed since she was born
with three loving, compassionate, yet
strong women with inner fortitude who have faced extremelly difficult circumstances in life and lived their lives with dignity, intergrity, perserverance, and still kept their hearts open to love and giving love to others, to help make the world a more loving, kinder, more gentle place. Each of the three women has had a profound impact for good on Mom during Mom's formative years and throughout Mom's life. Each woman, through her individual example and life, gave Mom living, breathing role models of the type of woman
Mom hoped to become.

These three women are Mom's Mom (Thelma Patterson Locke), Mom's Grandma ( Ida Francis Mayhair), and Mom's Aunt Peggy ( Margaret Francis Orend). Please see next section on Mom's Guardian Angels for more about Aunt Peggy.

All three of these women gave Mom the best gifts of all- the role model of a strong woman who was dealt an extremelly difficult hand in life, yet continued on and made the world a better place by her actions and presence and by giving love to others. And each one made Mom feel like Mom was significant because each of their eyes lit up when they saw Mom, like Mom was someone
worthy of their love.

This picture was made in 1963
when Mom was 13 years old.
L to R - Thelma Patterson Locke, Ida Francis Mayhair, Jo Ann Locke (now Jo Ann Webb).




Mom's Guardian Angels



Krystal's Mom, Jo Ann, has been blessed with Three Guardian Angels who have always been there for her throughout her life. Mom loves each of them dearly and is grateful for their love, kindness, compassion and help through dificult times and their fun and laughter in joyful times. Mom's Guardian Angels are her Uncle Jack, Aunt Peggy, and and cousin Sharon.




Now a few examples just to give a glimpse of how precious each of them is to Mom. When Mom was a teenager she lived in a small town, Titusville, Florida, that did not have many opportunties. Uncle Jack was working in Fort Pierce, Florida during the work week and every Friday he would pick Mom up and take her to Jacksonville, which was a "Big City" to Mom. Mom enjoyed those weekend trips with Uncle Jack, and their conversations on the 4 hour drive ( Interstate 95 had not been completed between Titusville and Jacksonville then, so travel was much slower.), and she really had fun spending the weekend with Uncle Jack, Aunt Peggy, Sharon and Jack, Jr. Mom was amazed and so happy when Uncle Jack and Aunt Peggy trusted Mom enough as to let her,a 16 year old teen-ager, that they handed her the keys to their new car and let her drive by herself around Jacksonville! Their trust meant the
world to Mom. What sweet memories!




When Kina, Krystal, Karen and Kelly were children, Uncle Jack would joke with each of them and he had a special way of making each of them feel important by the individual attention he gave each of them. Uncle Jack lived rather far away, so the girls could not see him often, but those visits he did have made a life-long impression on each of the girls. He always handed each of them a twenty dollar bill. That is a lot of money to a child today, so imagine how much it was to child in the 1970's and 1980's! Each of the girls, and Krystal til her death, still tell people about their Uncle Jack's fun personality and jokes, and they still remember those twenty dollar bills.




Uncle Jack was born April 18, 1918 and sadly died October 9, 1989. There was only one Jack F.Orend and there will never be another. We still miss him and his jokes, fun and amazing business sense. When he died Aunt Peggy and Sharon gave Mom his car in memory of him. Mom was so touched that she cried.




When Mom was going through a divorce and serious financial hardships, Aunt Peggy and Sharon helped Mom by making Mom's house payment until the house sold. Mom never asked them to do this. Aunt Peggy and Sharon saw her need and voluntered to help. Mom is so grateful to them for their help emotionally and financially when Mom felt so alone.




Aunt Peggy has always been a role model to Mom of the caliber of woman that Mom aspires to become. Many times in times of uncertainity and decision, Mom asks herself how Aunt Peggy would handle the situation to help give Mom an inner compass. Mom often calls Aunt Peggy to ask advice because of Aunt Peggy's wisdom and honesty. Aunt Peggy tells it as it is! Aunt Peggy is a wonderful person of integrity,honesty,spunk, social graces, wisdom about the human condition and life, and she is a very caring, and classy lady. To this day Aunt Peggy is always dressed to a tee with her make-up on, a pretty necklace and earrings. And Aunt Peggy always has a fresh flower in a vase in her home. Always!
Aunt Peggy will always be Mom's Role Model.




Mom, Mom's Mom (Thelma), Aunt Peggy and Sharon had many years of fun-filled "Spring Breaks" when they had the ''best of times" together. A book could be written about our fun and sometimes hysterical adventures.
What treasured memories.




Sharon is a real "get it done" and knowledgable woman who can step into any situation, evaluate what needs to be accomplished and then do it. Mom feels blessed to have her as her cousin and friend. She is absolutely amazing and the greatest ally to have in a difficult, confusing or tragic time. When Mom's Mom (Thelma) died Sharon and Aunt Peggy were there helping Mom. When Krystal was killed Sharon dropped everything and spent a month with Mom and Don. She helped take care of Daniel and Andrew (Krystal and Joe's children), helped Don with whatever needed to be done, and was there for Mom when Mom was so grief-ridden that Mom could barely breath. Sharon was there in everyway for us. She never ran from the pain. She stood in the pain with us and held us up.
Sharon is an absolute jewel.




Upper left heart- Mom and Sharon
Bottom right heart - Aunt Peggy, Uncle Jack and Sharon at Uncle Jack and Aunt Peggy's 50th Wedding Anniversary Party.



Krystal and Don


Step-father, Step-daughter and Trusted Friends


Krystal and her maternal Grandma,


Thelma Patterson Locke.
Krystal was 14 years old in this picture. Krystal's middle name is Thelma, named after her Grandma. Grandma was absolutely the BEST Mom and Grandma ever. She loved and lived for her family. Grandma was a lady in every sense of the word. She was compassion and love personified. This world is a better, kinder place because Thelma Patterson Locke was here. She was owner of Jerry's Beauty Boutique in Titusville, Florida. Grandma was born June 2, 1931 and died September 10, 1997 at age 66 . Krystal was born March 5, 1974 and was killed by a drunk driver on December 10, 2003. Krystal was only 29 years old. Mom hopes our spirits live on after physical death and that they are together. Krystal and Grandma adore each other. The absence of Grandma and Krystal's presence is everywhere.




Krystal's Mom (Jo Ann) and Grandma,1996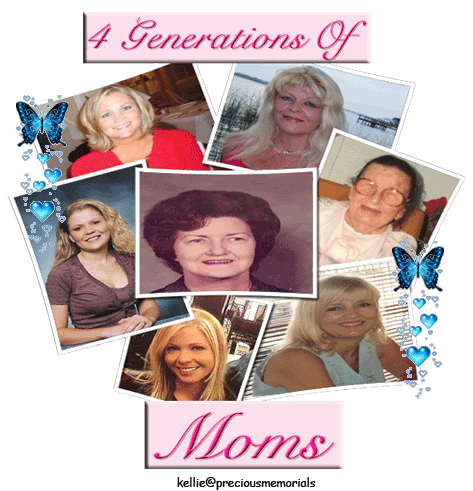 Krystal with her maternal Granddad,


Henry C. Locke, Senior.
When Krystal was little she loved to climb the orange trees in Granddad's back yard. During the Great Depression when Granddad was a teen-ager, he joined the Civilian Conservation Corps and served three years. From the CCC's Granddad joined the United States Maine Corps. Granddad retired with 20 years in the U.S. Marine Corps. He survived the Battan Death March and was a Prisioner-of-War in Japanese Prison Camps in WWII. He also served in the Korean War.
Once a Marine, Always a Marine.
Semper Fi MSGT Henry Clay Locke, Sr.

Granddad also retired with 25 years of service with Pan American World Airlines where he was a Security Guard at Cape Kennedy.Granddad was born November 17, 1921 and died September 1, 2006.


Marine Corps Emblem


Granddad in Korean War, 1951-1952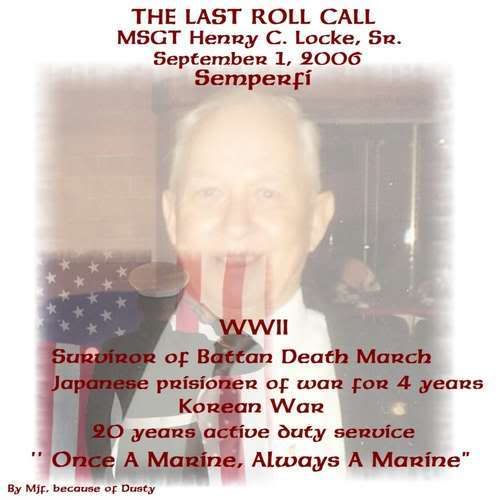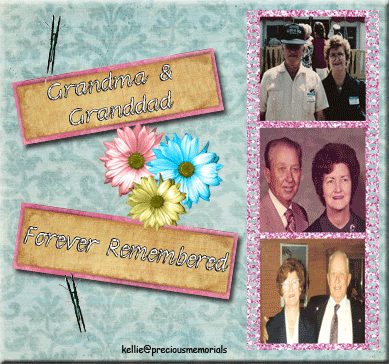 Best Friends Forever!


The "Wild Gals"





Krystal wanted to be a Mom, but it took her and Joe about 7 sevens for Krystal to become pregnant then have their long waited for sons, Daniel and Andrew. Because of Krystal's love for children, she decided to leave a high paying career and become "The Nanny" for Lauren and Max Potter for three years. Krystal loved Lauren and Max and loved taking care of them. Krystal and the whole Potter Family became as close as family.




Mom





Krystal and Mom in 1988. Krystal was 14 years old.


Krystal,


In my heart,
I'll always love you.
In my soul,
You'll live forever.
My soul will someday join you,
and we'll always be together.
Mom



Krystal, My Precious Child,



Victim Impact Statement by Mom,
Jo Ann Locke Webb

Honorable Judge Dearing,

My name is Jo Ann Webb. I am Krystal Duss' mother. How can I give you a glimpse of the unspeakable, unthinkable, unimaginable despair, pain, suffering and deep grief of having my child killed by a drunk driver? December 9, 2003 seemed like a typical day. I went to work. I teach at a public high school. Krystal and I usually talked on the phone several times a day. She'd call just to say, "hi." I'd call to see how her day was going and tell her that I loved her. On December 9, Krystal called to tell me her one year old twin sons, Danny and Andy, were having flu like symptoms, and since the pediatrician's office was closed, she and her husband, Joe, were taking the boys to the emergency room of the hospital. I talked to Krystal several times that night while she stayed in the car with Danny and Andy while Joe waited in the emergency room waiting for the boys names to be called to see the doctor. Although the boys were already sick, Krystal did not want them exposed to any more illness from sick people in the emergency room. She was such a loving, caring , devoted Mom. She and Joe had tried six years before she became pregnant with Danny and Andy. Around 8:20 pm, I called Krystal from Sam's Club to tell her I saw some cute pajamas that I was going to get her. I asked her if she wanted blue or green. She said blue. I told her that I loved her and to call me if she needed me. On December 9, 2003, I went to sleep and all was right in my world.



Just after midnight I received a phone call from a Jacksonville sheriff who told me there had been an accident, the babies were fine, but Krystal and Joe were hurt. He told me I needed to go to Shands Hospital immediately. I cried into the phone receiver, "Is Krystal alive?" He answered, "I don't know." When Don, my husband, and I reached Shands Hospital, I remembered clinching my stomach in intense pain, physically bent over, begging anyone to tell me if Krystal was alive. Everyone kept saying, "I don't know." Finally, Don and I were taken to the, "quiet room," and the doctor came in. Her mouth was moving, but I could not comprehend anything she said. I asked her, "Is Krystal alive?!" She answered, "No Mame."




With those two words, life as I knew it ended. I had known deep grief when my dear 66 year old mother died of cancer, but nothing, absolutely nothing prepared me in any way for the absolute horror, agony and anguish of Krystal being killed. I started screaming the most agonizing cries of pain that I have ever heard. I could not stop, and I remember thinking that I didn't even sound human, but rather like a tortured, anguished, dying animal. I begged the doctor to let me see Krystal while she was "still warm."




Finally I was taken into the trauma room. And there on a flat table was my beautiful Krystal DEAD. How could my young, vibrant, healthy, loving, breathing child be so still and DEAD? She had a large tube down her throat, a white name tag tied to her toe, and was covered to her shoulders with a plain white sheet. I threw my arms around her shoulders, held her and cried, "Krystal come back to me! Krystal, come back to me!" It was like screaming into a vast wasteland, because my baby did not move. She did not respond. She did not answer. Krystal was DEAD. I kept crying, "Why couldn't it have been me that died?" I would have gladly taken her place in death, so she could live and raise Danny and Andy."




Much later, getting the willpower to force my feet to somehow move and walk away from my baby was the hardest thing I've have ever had to do. Once I walked out of the room the FINALITY of Krystal's death hit me full force and I started screaming, "I want my baby back, Oh God, I want my baby back!" As I tried to get back in the room with Krystal, several people grabbed me, put me in a wheel chair and wheeled me to our vehicle.




Krystal died at 1:13 am, December 10, 2003, and from the horrid moment the doctor told me she was DEAD, I have been thrown into every parent's nightmare, except I can not wake up from my nightmare because my nightmare is reality. Krystal was killed by Dianesha Johnson's decision to drink and drive, and nothing or no one can bring Krystal back to life.




I often wonder how am I still alive? How does my heart continue to beat although my sweet daughter was killed. My grief is so all consuming and unbearable that at times I honestly do not know if I can make it to my next breath. About four weeks after Krystal was killed, I began seeing a grief counselor. I continue to go to my grief counselor once a week. I also go to The Compassionate Friends, a support group for parents who have suffered the death of a child. No matter what I do or don't do, nothing takes the pain away. Not being busy. Not being still. I have actual physical pain in my chest where my heart is. Sometimes my chest is so tight that breathing is physically painful. My husband's (Don) life has changed because he misses Krystal, and he worries about me, and it hurts him to see me in such intense pain and grief.




Because of Dianesha Johnson's decision to drink and drive, Krystal is DEAD and each and everyone of Krystal's family members have been devastated and their lives shattered. Joe lost his wife. Danny and Andy lost their mother. All children need their mothers, but especially Danny because he had a stroke at birth that effected the right side of his body. He has had physical, occupational, and speech therapy since he was three months old. Krystal worked diligently on a daily basis with Danny to help him overcome this hardship. My heart breaks because Danny and Andy had their mother snatched away from them because of Dianesha Johnson's decision to drink and drive. I KNOW how much Krystal loved her sons, and my heart breaks because she was cheated out of raising them.




Krystal will never have the opportunity to take them to the zoo, go to one of their school activities, go to one of their ball games, take them to the beach, go to parent - teacher conferences, fix them a turkey for Thanksgiving dinner, take them to sit on Santa Claus's lap, tell them bedtime stories, kiss their boo boos when they fall down, meet their first girlfriends, see them graduate from high school, see them go to college, see them get married, or see her own grandchildren.




This reality is beyond comprehension. It is too painful to bear. Both her Dad and I lost our daughter. How does a parent even began to survive such a loss? A parent should die before his child, not the child die before the parent. It is not the natural order of life. Kina, Karen, and Kelly lost their sister, and Risa lost her dearest friend. A sister and dearest friend, who they grew up with and had a history with. A sister and dearest friend who should have grown old with them and shared their adult years with them. Krystal's four nephews and one niece had their loving Aunt Krystal taken from them. With Dianesha Johnson's decision to drink and drive, Krystal was tragically and suddenly separated from all of her family by death. Nothing nor no one can bring our sweet Krystal back to life. Our lives have been forever changed, and we will all carry the pain of Krystal's death every day of our lives.




Dianesha Johnson is alive and breathing. In prison, she will be part of a community. She can call her family and speak to them; she can write letters to her family; she can even enjoy visits from her family. One day she will be released from prison and continue living and breathing. Krystal, on the other hand took her last breath on December 10, 2003 because of Dianesha Johnson's decision to drink and drive. Krystal can never call home; Krystal can never write a letter to her family; Krystal can never enjoy another visit with her family. Krystal will never be released from death. Death is irreversible and permanent. Krystal was a young, healthy 29 year old wife, mother, daughter and sister who had her life taken from her by Dianesha Johnson.




Your Honor, to help obtain Justice for Krystal's death, I respectfully request that you give Dianesha Johnson the absolute maximum prison time permitted by law. The reason I am requesting that you give Dianesha Johnson the maximum prison time allowed by law is because Dianesha Johnson knew on December 9, 2003 that she was in the driver's seat when she slammed into Joe and Krystal's mini-van, yet for 19 months she has not accepted any responsibility and has pointed the finger of blame at her husband. She was offered numerous plea bargains, which she refused. Her lies have cost the State of Florida a lot of money and time . But more costly and painful, her refusal to accept responsibility and her lies have added additional emotional and mental trauma to Krystal's family, in addition to the unimaginable, agonizing grief we somehow endure from Krystal's sudden, untimely death. Your Honor, in addition to giving Dianesha Johnson the maximum prison time allowed by law, I also request that when she is released from prison that she never be able to have a driver's license, and that she never be granted a hardship driver's license.

Sincerely,
Jo Ann Locke Webb




Kina and Krystal in matching bathing suits.
Krystal is on the right.


Victim Impact Statement By Sister, Kina Long Rewis

To The Honorable Judge Dearing,

I would like to thank you for the opportunity to share how the death of my sister, Krystal Long-Duss, has affected my life. I will try my best to find the words that properly describe the pain I am feeling for the tremendous loss of my little sister. For over eighteen months now; I have tried so hard to make sense of this situation, but I haven't been able to do so. I never imagined that I would lose my little sister to a drunk driver. Krystal is dead; because Ms. Johnson made the decision to drink and drive.


The lives of every member of my family have been forever affected by Krystal's death. My parents have suffered the ultimate loss, the death of a child. When I look into the eyes of my mom and dad, there is a spark that is missing. That spark has been replaced with a painful sadness. None of us can understand why this has happened. Krystal had her whole life ahead of her. She was bright, beautiful, and talented in so many ways. She touched the hearts of people with her love and generosity. She was active with her family, in the church, and in the community. With Krystal's death; there is an empty space in our family, and in our hearts. Krystal was taken away from so many people who love and respect her.


As a direct result of Krystal being killed; because Ms. Johnson made the decision to drink and drive, I have had to seek professional help. I have been in a depression so deep, that it seemed like there was no way out. It is like being in a dark tunnel, which has no end in sight. Krystal's death is the first thought I have of when I wake up, and the last thought I have when I go to bed. There are times when I am in such pain, that I can't see past that moment. At times I have thoughts about how much I want to join her; but I know that I can not do that to myself, my children, or my family. I have had to see a psychiatrist on a regular basis, and I continue to do so. He has me in therapy and on medication for severe depression. After Krystal was killed; I also developed high blood pressure, and my family physician has had to put me on medication for it. I literally have to make myself; live day to day, just to survive. The future seems too painful to face; knowing that I will never see Krystal on this earth again.


It has taken over eighteen months; from the time Krystal was killed, until Ms. Johnson was convicted for the crimes that she committed. During that time; Ms. Johnson has showed absolutely no remorse or regret for killing my little sister. I attended several of the pre-trial hearings; and when I would leave the courtroom, I would literally be sick to my stomach. On my way home from the courthouse; all I could think about was Krystal being dead, how Ms. Johnson would not tell the truth and accept responsibility for what she has done. Although she was offered a plea bargain during the pre-trial process, she would not accept it. Ms. Johnson knew that her decision to drink and drive; killed an innocent woman and injured an innocent man. But she did not care, and she was still not willing to tell the truth. I feel that she did not care about how a trial would further affect my family. I feel that her actions demonstrate that all she cared about was protecting her self. The lies told by Ms. Johnson; not only made this ordeal a great deal worse for my family, but it also cost the state of Florida a great deal of money. When the time came for the actual trial; I could not believe that Ms. Johnson was still lying and not accepting responsibility for killing my little sister. Not only was she not accepting responsibility for her actions, but she was still trying to blame it on her husband. I have thought to myself, "How can Ms. Johnson lie and blame her own husband for what she has done? She killed an innocent woman, and expects her husband to take the blame for it." Every time the defense would lie and twist the truth; it was like having salt rubbed into an open wound. I do thank the Lord, for letting the jury see past the lies told by Ms. Johnson and her attorney. I am grateful that the jury was able to see the truth; past all the lies told by the defense.


I know that nothing will bring my little sister back; and that hurts my heart, more than words could possibly express. In order for me to find a way to cope with the senseless death of my little sister, Krystal, I know that I have to see justice served by the court. Justice for Krystal is what I am seeking. Krystal can not speak for herself, and that is why I am writing this letter to you. Krystal was a real person, not a statistic. Although forgiveness can come later; right now is the time for justice. Without justice; I know that I will not be able to find the peace in my heart, to help me cope with the loss of my little sister.


I have strong feelings about the sentence that Ms. Johnson will be serving. It is important to show her that there are severe consequences for making the decision to drink and drive. I do not want my sister's death to be in vain; I do not want the situation to be swept under the rug, like it never happened. Ms. Johnson did spend the night of December 9, 2003; drinking and driving, and her decision to do that is why my little sister is dead. That is why I am asking the court for the following things; in memory of my little sister. I feel that Ms. Johnson should serve the maximum number of years in prison that the law allows, with no chance of early release. Ms. Johnson made the decision to drink and drive which killed my little sister, and I feel that she should never be given the privilege to operate another motor vehicle. I would also like to see a marker placed in memory of Krystal; at the scene of the crash, it should be paid for and maintained by Ms. Johnson.


Krystal's death will have a life long impact on my family. I feel that for justice to be served; Ms. Johnson must be held accountable for what she has done. My family has already lost so much; Krystal was taken from us, and all we can do now is hope and pray for justice.


I have tried to help my family through this ordeal; it has been my way of not dealing with my own feelings about losing my little sister. I know in my mind that I have to deal with my feelings, but I do not know how to do that. I think of Krystal all the time, and I want her back. Although I do know she is dead; and that she can not come back, I just can not accept it in my heart. I want my sister back! I do not know how to tell my heart, what my mind already knows. My mind knows Krystal is gone, but my heart just can not accept that. The thought of never seeing her again, on this earth, is just too much for me to deal with.

Sincerely,
Kina Rewis
(Eldest sister of Krystal Long Duss)



I would like to take this opportunity;
to show you a few photos of Krystal's life.





This is a photo of me,with my little sister,
Krystal (the star is above Krystal)



This is a photo of us wearing our matching dresses
(the star is above Krystal).






This is a photo of me with my sisters (the star is on Krystal).




Below is a photo of me with my sisters
(the star is above Krystal).





This is a photo of Krystal with our parents
on Krystal's 18th Birthday.




This is Krystal's high school graduation photo.






This is a photo of Krystal and her husband,
Joe, on their wedding day.





This is a photo of Krystal holding her children,
after the twins were born.







This is a photo of the Duss family;
celebrating their twins' first birthday.
(This photo was taken three days before Krystal was killed.)






Celebrating Karen's 21st Birthday! May 27, 1998
L to R - Karen, Krystal




Victim Impact Statement By Sister,
Karen Long Lanier

Dear Judge Dearing,

I would first like to thank you for the opportunity to present my statement to you. I grew up in a large family, my parents had four daughters. Throughout my life, my parents would stress how important family is and regardless of what happens in life my sisters would always be here. That was true. We were best friends. We spoke every day about any and everything. Krystal was my best friend.




On December 10, 2003, Dianesha Johnson killed my sister, Krystal Long Duss. I received a call from the hospital that night and was advised that Krystal was killed, and Joe Duss was seriously hurt, and the one year old twin boys were doing o.k. I was left to tell my father, sister, and my two kids that Krystal was dead. The last time I was able to see her was at the hospital. She was dead, her body was cold, hard, and turning blue. That is a IMAGE that is stuck in my head, and nobody should see a family member like that. Words can not express the pain her death has caused my family.




In conclusion, I ask you to give Mrs. Johnson the longest sentence allowed by law without parole and please prohibit her from ever having any kind of driver's license.

Thank you,

Karen Long Lanier



Victim Impact Statement by Step-father, Don Webb

Honorable Peter Dearing,

I met Krysal Duss some eleven years ago when I began to date her then divorced mother. All did not start out well, but over the years Krystal accepted me into her family as her stepfather. When the twins were born, I was their grandpa and enjoyed every minute, you see, I am a twin myself. Over the years Krystal and I grew close as only a stepdaughter and stepfather could.


Krystal would call me and ask for recipes or to brag about her children, then one year old twins named, Danny and Andy. As a matter of fact I was the first to baby sit her infant twins, by myself, when they were just two weeks old. Krystal and I were not only stepdaughter and stepfather, but trusted friends as well.


The loss of Krystal has been devastating to the entire family; Mom, Dad, Sisters, Close Friends not to mention her Church Family.


Dianesha Johnson, while in the trauma room, scored a 15 on the consciousness scale which is the highest. Just as conscious as you read and I write this Victim Impact Statement. Dianesha Johnson told the EMT twice she was drinking and driving the night she slammed her vehicle into Krystal and Joe Duss' minivan. That same night she also told the lead investigator she was drinking and driving the night she killed Krystal Duss in a horrific car crash. Dianesha Johnson was right next to Krystal in the trauma room. I know this, because I was there beside Krystal's dead, lifeless body, as they wheeled Dianesha Johnson, her husband Larry Johnson and Krystal's husband Joe in and out of the trauma room for x-rays and tests. Dianesha knew early on she killed someone in her drunken state at the wheel of her new Nissin Altama, which she only would drive herself. If she did not hear the doctor pronounce Krystal Duss dead at 1:13am, December 10, 2003, she most certainly heard Krystal's mother cry, "I want my baby back!" Dianesha Johnson knew early on she killed someone that night in the crash in which she crossed several lanes and hit Krystal's minivan head on, at a high rate of speed.


Dianesha Johnson had no defense. She knew it. If she had pleaded guilty and had taken the plea agreement offered her, which by the way all the close friends and family members signed off on, it would have saved the family and friends of Krystal Duss a lot of great pain and sorrow not to mention the time and expense the state spent preparing the case against her.


I now come before you, Your Honor, and ask you to go over the Florida sentencing guidelines of 15 years DUI Manslaughter and 5 years DUI Serous bodily Injury because:


1.) Dianesha Johnson knew she was driving her car that night.

2.) Dianesha Johnson tried to blame someone else.

3.) Accepting no culpability what-so-ever, even after guilty verdict.

4.) No remorse at all! Did not even look remorseful during the entire trial!!

5.) Not accepting the plea agreement, which all the family members and close friends of Krystal signed off on. Which was (0 - 10 years).

6.) Pain, depression, anxiety, great grief, that Dianesha caused Krystal's family members and close friends when she did not admit she was the driver of the of the vehicle that killed Krystal Duss, stretching this into a 18 month ordeal.


7.) No matter how depressed a physiatrist says Dianesha Johnson is, it is in no way to be compared to the depth and devastating depression and deep constant grief suffered by the family and close friends of Krystal Duss.


In closing, Your Honor, if there is any way possible to give Dianesha Johnson more than 20 years in prison, then I plead with you to do so. I also ask that you revoke permanently, Dianesha Johnson's driving privileges for the rest of her natural life in all 50 states of the United States of America.

Sincerely,

Donald Webb - Krystal's Stepfather





Krystal and Risa on Krystal's Wedding Day.
Best Friends Forever!




Victim Impact Statement by Risa Martin (Krystal's best friend)

Honorable Judge Dearing:

My name is Risa Martin. I am Krystal Duss' best friend.


I met Krystal in 1994, and had no idea that we would instantly become lifelong friends; sisters of the heart. At the time, I was a single mom with a 4-year-old son. Krystal was so good with my son, Ryan. She truly enjoyed being with him and he adored her. Eventually, Krystal moved in and lived with us until just before she married Joe. We shared great (and not so great) times that solidified our relationship in ways that I can't describe.


Once married, I watched Krystal grow and mature into an incredible woman. I encouraged and hurt with her as she desperately yearned for children of her own. The miracle births of Daniel and Andrew set Krystal apart as a woman and mother with a rare determination for uncompromising principles and values in her family. This young family had the opportunity for a perfect beginning.


On December 6, 2003, we celebrated Daniel & Andrew's first birthday. In my worst nightmare, I could not have imagined what would come next… Just three days after our birthday celebration, I received an early morning call from Krystal's cell phone. If this wasn't alarming enough, I heard the voice of Krystal's sister Karen, who told me that Krystal & Joe had been in an accident. She said that the boys were okay, but that Joe was in a coma. As I began to scramble to put myself together to go to the hospital, she continued to inform me that Krystal passed away at 1:13 AM. As I write these words a year and a half later, I still feel the shock and horror of that moment.


It wasn't until later that I learned Krystal had been killed by someone who chose to drink & drive. Dianesha Johnson robbed me of my best friend. A relationship that can NEVER be replaced. A person who loved and accepted me for who I was. A person with whom I could share anything without judgment or criticism. A person I could count on in good or bad times. I still find myself picking up the phone to call her when something happens that I want to share.


I have lost the relationship once shared with Krystal and her twin sons, Daniel and Andrew…the freedom to drop by her home with a moment's notice to visit or simply give the boys a hug & kiss...the position of being intimately involved in their lives and experiencing their childhood years and beyond.


Krystal was the kind of person who was noticed when she entered a room. Not just because she was beautiful, but because of a light that burned bright inside her. Krystal was the most caring, giving, fun loving, and forgiving person I've ever had the privilege to know. She knew how to see the good in a bad situation and could always make things seem better.


I almost feel that it's unfair to describe my pain and loss when Krystal lost everything. She lost her future dreams, she won't be able to see all of Daniel & Andrew's "firsts", or see them grow up and have children of their own. She had so much life to live and it was taken from her. Her children lost their mother, her parents lost a daughter, her sisters lost a sister and I lost my dearest friend.


I thank God that with His help, I have been able to get past my anger toward Dianesha Johnson for the deadly choice she made. We all make mistakes and have natural consequences in our lives because of our actions. My prayer for Dianesha would be that she accept responsibility for her actions and be held accountable for them.


Your Honor, as we rely on you to decide a suitable sentence for Ms. Johnson, I would ask that you consider the potential of this case to be an example to our community that this type of crime will not go unpunished.

Sincerely,
Risa Martin





Victim Impact Statement by Ryan Martin (Krystal's best friend's son)

Krystal was the kind of person who could always bring a smile to your face. She was always positive and would support you no matter what you were going through. Since she has been gone I have missed her so much. I can remember when I was a child and would play with her and she was the same then as she was the week before she was killed. Krystal never seemed to get older she was always very fun to be with. The day I found out she had died I was in disbelief. When she left she still had so much life left and it has left a huge hole in the world and in my life.






After a 3 day jury trial, the jury found Dianesha Johnson guilty. The judge sentenced her to a 15 year prison sentence and five years of probation.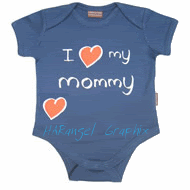 L to R - Mommy, Daniel, Andrew


L to R - Daddy, Andrew, Krystal, Daniel




Newspaper Article that appeared in the Florida Times Union (Jacksonville, Florida Paper) in Mark Wood's Column on Wednesday, December 31, 2003.

You probably don't want to read a sad story. Not today. Not on New Year's Eve.




This is a day for drinking champagne, donning a lampshade and doing something you might regret in the morning, right?




This isn't meant to stop the party. It isn't meant to be preachy. It is meant to be reminder. To you, to me, to all of us.




It's more than a reminder not to drink and drive, although that certainly is a part of it. It is a reminder, as one member of the Duss family said this week, not to take any day for granted.




The story is, at its core, ordinary. A family of four, a minivan, Beach Boulevard. And that, I suppose, is why even without many details initially -- just a five-paragraph item in the newspaper and a few minutes on the local news -- it shook me more than any other story in 2003. More than talk of mass murders or mass destruction. More than war. More than madmen and mad cows.




Joseph Duss, 34, was driving home from Baptist Medical Center, heading east on Beach Boulevard, shortly before midnight on Dec. 10. His wife, Krystal, was in the passenger seat of their 2003 Honda Odyssey. Their boys were in the back seat. Life was good.




They had a paint contracting business, their house, their marriage of six years and, after several years of trying to conceive, their boys. Twins. Andrew and Daniel had just turned 1. They had a big birthday party for them. Four days later, though, bad coughing and trouble breathing prompted a trip to the hospital. Better safe than sorry.




"When they got there, Krystal waited in the car with the twins and Joe sat inside," Greg Duss, Joe's brother, said. "They didn't want them exposed to anything else."




They were there about seven hours. When they left, it was long past rush hour. They decided to take Beach Boulevard home. They were near the intersection with University when a speeding westbound car slid out of control, crossed the center line and slammed into the minivan.




Krystal, 29, died. Joe was taken to Shands hospital and listed in critical condition. Police were uncertain which of the two people in the other car had been driving, but said they believed alcohol was a factor in the crash. The twins, unhurt, were released to grandparents.




Three weeks later, Joe is off the ventilator, out of the hospital and in rehab. He's recovering remarkably well considering his injuries. Police are continuing their investigation. Greg and his wife, Gina, have moved here indefinitely from Franklin, Tenn., to take care of the business and, more important, the twins, along with their own 11-month-old boy and a 4-year-old daughter.




People keep asking how they make it through each day. Greg talks about faith. He talks about making sure the twins know all about Krystal.




The story is, of course, horribly sad. But it's more than that. It's terrifying. In a way, more terrifying than the terrorist alerts of 2003.




These are parents who were doing seemingly everything to keep their family safe and sound. Buying that minivan with good safety ratings. Making a precautionary trip to the hospital. Heading home at the speed limit. And yet. The paramedics arrived at 11:59 p.m.




I know this isn't what you want to think about today, the day we celebrate with a countdown to midnight. But you should, even if only for a moment. We all should.

Mark Woods' column appears Sunday, Wednesday and Friday. He can be reached at (904) 359-4212 or mark.woods jacksonville.com.




Krystal...



In Memory of Krystal, Karen and Kelly have
Blue Butterfly Tattoos.



BUTTERFLIES



In cultures all over the world,
butterflies are thought to represent souls.

The Aztecs believed
that souls of brave warriors and
relatives visited the living
in the form of
butterflies.

In Irish folklore,
the butterfly represents
a person's soul.

Its light and airy wings allows the soul
to cross into the Otherworld.

During medieval times,
paintings and sculptures of
angels showed
butterfly-shaped wings.
Unknown Author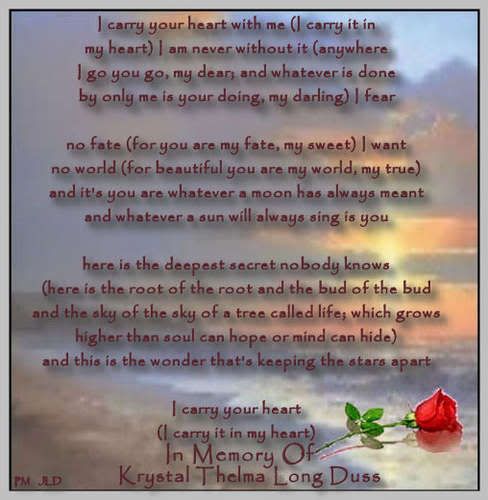 Pink Roses for Our Krystal/Mommy